Take Time to Enjoy Their Accomplishment – Let Us Cook!
Our Catering-To-Go Menu offers a variety of Homestyle Buffets, Themed Meals and Appetizers that would be a crowd pleaser for your family and friends to gather and celebrate the accomplishments of your Graduate.  You can explore these options on our website, or check out the more popular meals ordered for your Summer events!
Hawaiian Luau – $23/Person
Hawaiian style hog roasted, tropical spiced whole chicken roasted, red bean and rice, roasted assorted vegetables, Island slaw, pineapple jicama relish, assorted BBQ sauces, spring salad with cranberries, feta, tomato, and sliced almond, choice of two dressing, assorted rolls.  The hog will be picked and pull on the buffet line during service.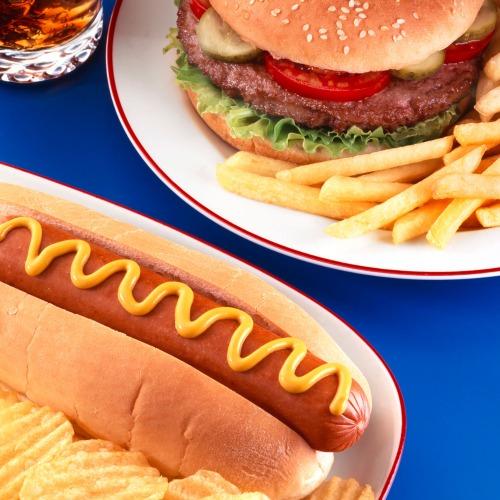 Backyard BBQ Buffet – $21/Person
Grilled Angus burger patties, Nathan's hot dogs, and Johnsonville bratwurst, home fried potato chips, baked bean, lettuce, tomato, onion, pickle, mustard, mayo, ketchup, American cheese, Swiss and cheddar.
Classic Country Buffet – $20/Person
Southern fried chicken, BBQ pork steaks, smoked BBQ brisket, buttered corn, southern collard green, mashed potato and gravy, sweet corn muffin, and rolls. Garden salad with choice of two dressings.
ORDER INFORMATION:
Please Place Orders with a Minimum of 5 business days of your Event.
All Orders are PICK-UP ONLY and includes plates (similar quality to Chinet), napkins and cultlery.
All food is prepared and pre-cooked by our culinary staff and may require some warming before serving. (Instructions will be provided.
Advance payment is required at the time of ordering.
All orders are subject to 9.85% sales tax and Gratuity added during checkout.
Orders Accepted Online and by Calling our Catering Office at 618-624-9999.
Please watch Facebook/Instagram or our website for updates or announcements regarding this and other Catering Specials.
For questions or order assistance, please call Our Catering Office