The Easy Way to Feed Your Team!
Feeding a group of athletes and parents on Game Day can be a challenge, especially during this difficult time when restaurants are so short-handed.
Try Our 'Catering To Go' Team Catering!
Now you can keep the whole gang together and enjoy a pre-ordered, catered meal ready for pickup or delivery. No pavilion at your park? No problem! Ask us about space at one of our hotel partners whose breakfast area may have space available for your team!
Just imagine…
Healthier food options (group buffet or individual portions).
Less prepping and packing food.
Indoor seating can be arranged for a break from the heat.
Choose from our menu options or work with our Staff to create an affordable, kid-friendly menu for your families.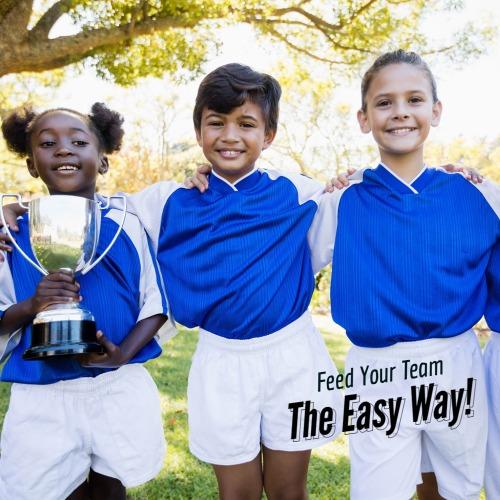 As a Team Mom, I saw this and knew it would be a great idea for our team. The homestyle buffet worked great and was healthier than fast food choices, plus they coordinated us meeting and eating at the Hampton Inn which made it easy for us to be together and get a break from the heat. I now love tournaments in IL for this reason! 
– M. Huskey