Deliciously Simple Catered Thanksgiving Dinner.
Back by popular demand, Chef Art and our Culinary Staff have a prepared feast ready to make gathering with your friends and family this Thanksgiving easy.  Perfect idea for giving Mom or Grandma a break for the holidays, gifting to a family in need, for Friendsgiving, or for those who prefer the convenience of having fantastic food prepped for you.
NEW This Year – Two Turkey Preparation Options:
1) Pre-Cooked Turkey – Seasoned and Cooked by our staff, ready to warm and serve (Pickup on Thursday, 11/24)
2) Cook Your Own Turkey – Prepped and Seasoned by our Staff, ready to cook and serve hot from your own oven. (Pickup on Wednesday, 11/23)
Herb Roasted Turkey Dinner – $145
(Serves 8-10 People)
Either way you choose to have your Turkey prepared, your dinner will be a complete feast that includes your choice of 3 heat-and-serve side dishes,  dinner rolls and butter, turkey gravy, cranberry sauce and Chef Art's famous Bread Pudding for dessert.
Side Dish Options: (Choose 3)
Southern Style Green Beans with Bacon and Onion
Honey Glazed Carrots
Cut Corn
Baked Candied Yams
Garlic Whipped Cream Cheese Mashed Potatoes
Macaroni & Cheese
Homemade Sage Stuffing
Additional Turkey Entrée:  $70.00
Additional Side Dish:  $20.00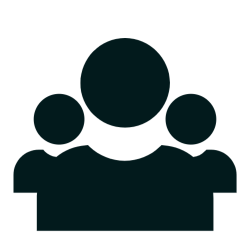 ORDER INFORMATION
Advance Payment Required
All orders are subject to 18% Gratuity and 9.85% Sales Tax that will be added during checkout.
UNCOOKED TURKEYS are prepared in a ready-to-bake pan and will need to be cooked at 325 degrees about 4 hours and 30 minutes, or until the temperature in the thickest part of the bird reaches 170 degrees.  (Note: the temperature may rise 5 more degrees after removing it from the oven.) 
PRECOOKED TURKEYS are prepared whole (unsliced) to preserve moisture.
ORDER IN ADVANCE AND SAVE 10% – to qualify,

Advance Orders must be received by 5 pm CST on Wednesday, November 9th.

ALL ORDERS CLOSE on Monday, November 21st by Noon.
PICKUP INFORMATION:  UNCOOKED orders will be available at The Regency on Wednesday, November 23rd between 11 am and 4 pm.  PRECOOKED orders will be available at The Regency on Thursday, November 24th between 11 am and 4 pm.  You will be asked to select a desired pickup time during your order process. 
For Questions or assistance with placing an order, please call our Sales Office at 618-624-9999.
Online Ordering for Catered Thanksgiving 2022 is now Closed.
Ordering for our Catered Christmas Dinner will be opening soon.
Come back to visit our web page for updates or our Facebook account for details.