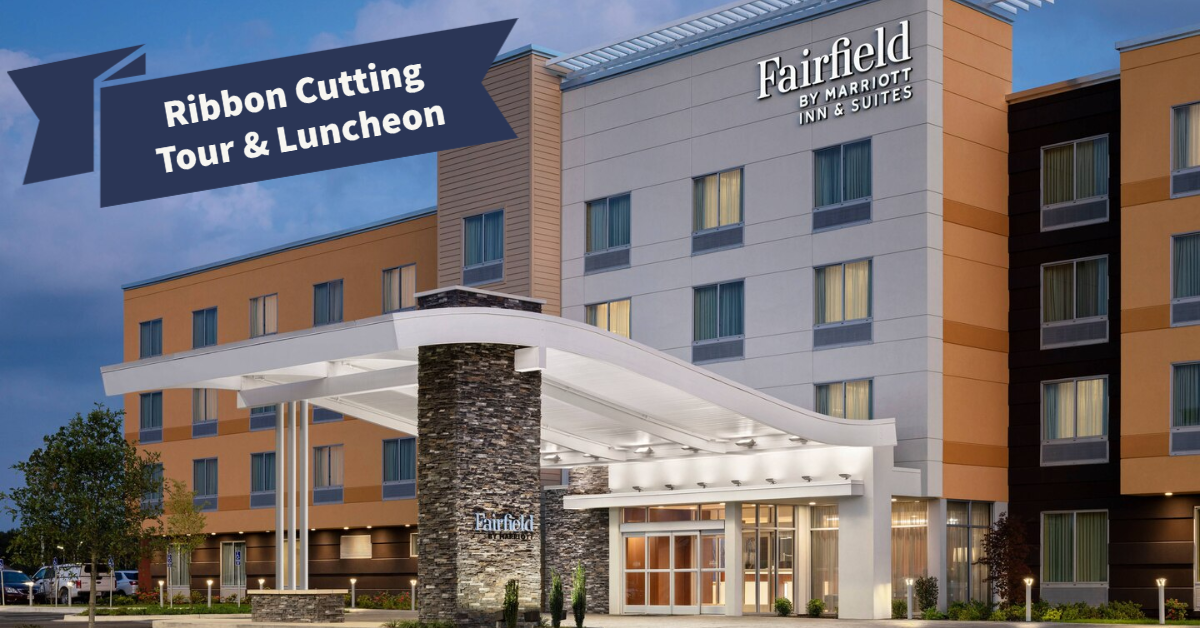 O'Fallon, IL – You are invited to help us welcome another new Lodging Partner to our community.  On Wednesday, December 1st, 2021 the Fairfield will officially celebrate their first year in operation with the support of the O'Fallon-Shiloh Chamber of Commerce.  A Ribbon Cutting event will be held at 11:30 am at the Fairfield Inn located at 1180 Central Park Drive in O'Fallon, IL and will include a Property Tour, multiple drawings for a Free Night Stay, and Free Luncheon to those who pre-register, catered through The Regency O'Fallon.
"We're excited to be celebrating with the community" said John Van Cleave, Vice President of Operations for HMA Hotels and representative for Regency Park Investors, LLC, owners of the property.  "We are excited to be part of bringing another quality hospitality property to serve the O'Fallon area.  Businesses and personal travel in this area are very popular, especially with the Sports Complex and local Universities.  The Fairfield Inn brings with it the Fairfield Guarantee which is a simple promise of effortless warm hospitality plus the world-class experience of Marriott."  Van Cleave also mentioned that "we are excited to be able to represent another quality employer within the community.  This event gives us the chance to meet with our neighbors and learn how we can work together to attract more tourism and hospitality revenue to the area."
The Fairfield brand has firm roots within the Blue Ridge Mountains of Virginia, when J.W. and Alice Marriott welcomed family and friends to their Fairfield Farm.  The "Fairfield by Marriott" chain launched in 1987 with its first location in Atlanta, Georgia.  Today, the Fairfield celebrates over 1000 locations within the United States.  HMA Hotels is also oversees the management of the Regency Conference Center and the Hampton Inn by Hilton in the O'Fallon community.
To learn more about working with the Fairfield Inn or the other brands managed by HMA Hotels, please contact John Van Cleave at www.HMAHotels.com.