Enjoy a Catered Valentine's Day Dinner – To Go! 
Skip the reservations and crowd at the restaurant, and enjoy an amazing gourmet, Chef-prepared meal that you can serve at home with your special Valentine!
Each three-course adult meal includes your choice of entree, starch (potato side), a second vegetable option, and includes salad and a dessert.
Cost: $32/Adult
Prime Rib Dinner
Slow roasted Prime Rib seasoned with garlic and herbs and served with horseradish mousse and au jus.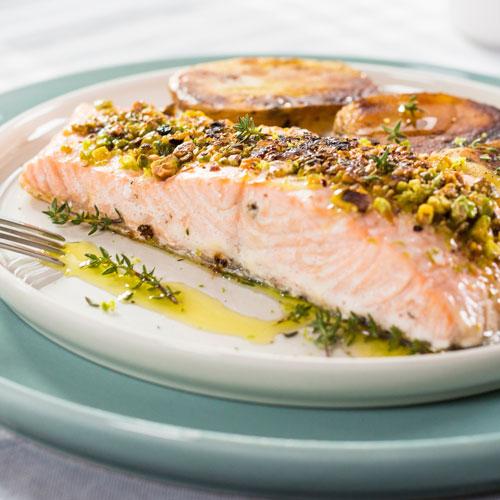 Herb Salmon
Herb seasoned Salmon served with a herb butter compote.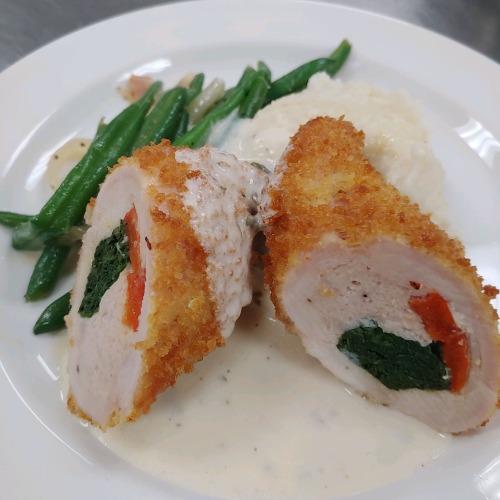 Asiago Stuffed Chicken
A chicken breast fillet stuffed with roasted red pepper, asiago cheese, and spinach, accented with roasted red pepper cream sauce.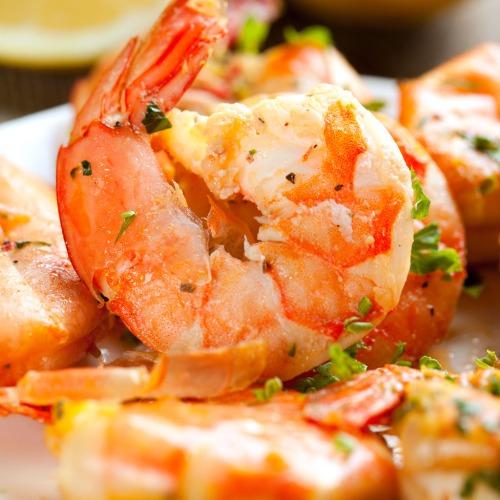 Add 4 Shrimp Scampi – $6
Shrimp sauteed in a garlic white wine and lemon herb butter.
Dressing Options:  Creamy Caesar  |  Sweet Herb  |  Ranch  |  Raspberry Vinaigrette  |  Balsamic Caesar
Spring Salad
Baby spring mix, dried cranberries, feta cheese, and grape tomatoes.
Garden Salad
Romaine and spring mix greens with grape tomatoes, shredded carrots and sliced cucumbers.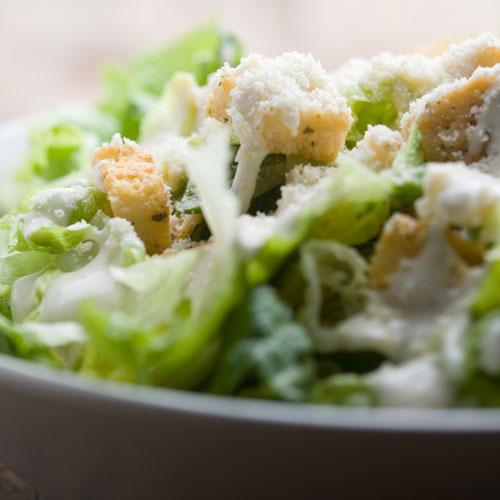 Caesar Salad
Romaine lettuce, parmesan cheese, with crisp croutons.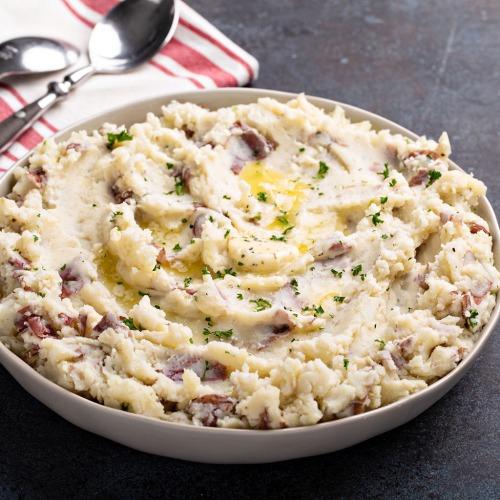 Garlic Cream Cheese Mashed
A serving of baby red potatoes, cooked until tender, smashed and seasoned with garlic and cream cheese.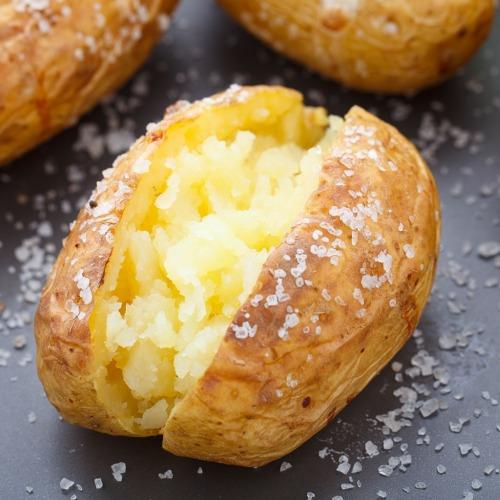 Baked Potato
Whole potato, baked until there is a lightly crisp outside and tender inside.  Served with butter and sour cream.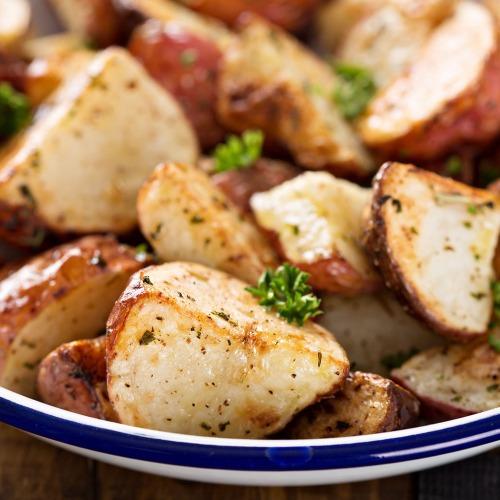 Herb Roasted Potatoes
A serving of cut potatoes, seasoned and roasted to perfection to achieve a lightly crisp outside and tender inside.
Grilled Asparagus
Tender asparagus stalks lightly seasoned and grilled to perfection.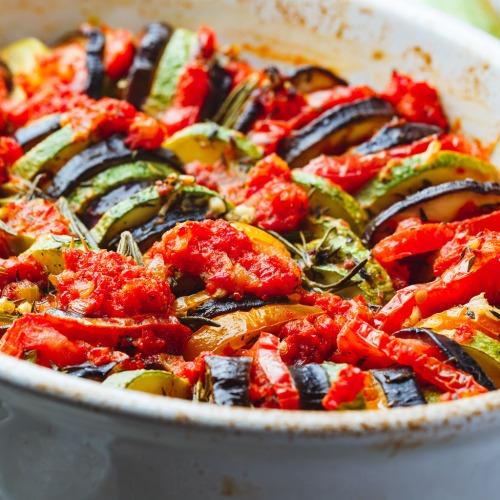 Squash Provencal
Zucchini, Yellow Squash, and Tomatoes seasoned with Herb de Provence and cooked to tenderness.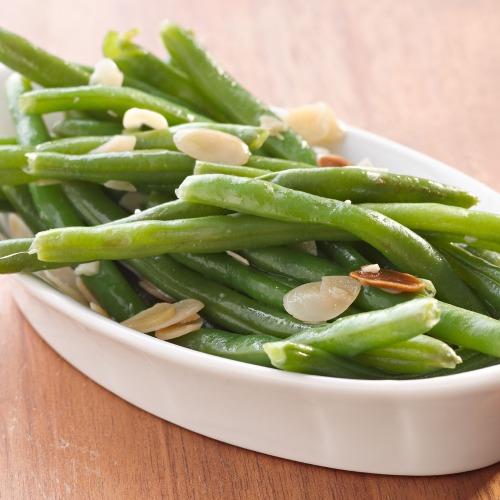 Green Beans Almondine
Fresh green beans and almonds, steamed to perfect tenderness.
New York Cheesecake
New York Cheesecake served with strawberry sauce and a chocolate-covered strawberry.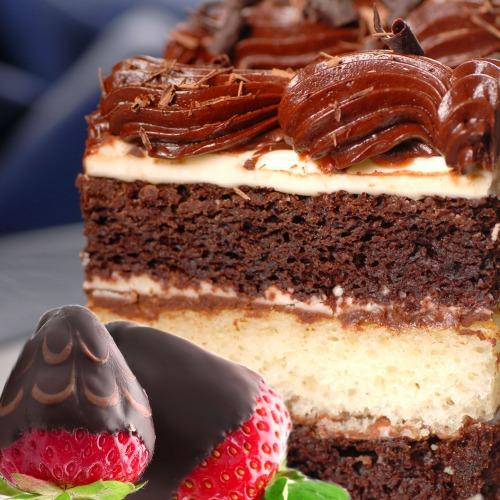 Tuxedo Cake & Strawberries
Layers of chocolate and vanilla accented with rich chocolate icing and one chocolate-covered strawberry.
Red Velvet Cake
Red velvet cake with cream cheese icing and raspberry coulis (sauce) and one chocolate-covered strawberry.
ORDER INFORMATION:
All food is prepared and pre-cooked by our culinary staff and may require some warming before serving. (Instructions will be provided.)
The cost is $32/Adult Meal.  Advance payment is required at the time of ordering.
All orders are subject to 18% gratuity and 9.85% sales tax that are added during checkout.
PLACE ORDER BY Friday, February 10th before 12 Noon CST.
PICK UP ORDER at The Regency in O'Fallon on Tuesday, February 14th between 4:00 – 6:00 pm.
Please watch Facebook/Instagram or our website for updates or announcements regarding this and other Catering Specials.
For questions or order assistance, please call Our Catering Office at 618-624-9999.